The Native Foresters team of environmental consultants, ecologists and field crew apply their multi-disciplinary skill sets to natural resource management, species management, and site rehabilitation projects across Queensland.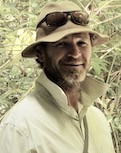 Simon McVerry, Director ( BAppSc – Natural Resource Management)
Simon is founder and director of Native Foresters and has worked in natural resource management for 20 years, focusing on native vegetation management. Simon liaises with clients and oversees contracts and project management.

Tony Bright, Fauna specialist
Tony is recognised Australia wide as a native fauna specialist and has more than 40 years' experience in fauna identification, monitoring and photography. Tony is responsible for all fauna identification, habitat assessment, and threatened species management.
Dave Burrows, Flora specialist
Dave is a flora specialist with over 40 years' experience in coastal and hinterland ecosystems on the Sunshine Coast, Noosa and Gympie regions.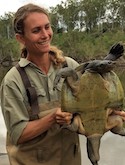 Vanessa Moscato, Environmental Scientist (BSc)
Vanessa has acquired extensive on-ground experience in fauna and flora identification, habitat assessments, research and project management over the past 20 years.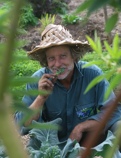 Tim Lang, Wildlife Management
Tim Lang has been working in fauna and flora management in Western Australia, New South Wales and southern Queensland for over 30 years. He also has extensive qualifications in land management and community development.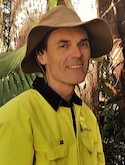 Paul Cooper, Revegetation Project Manager (Diploma in Conservation and Land Management)
Paul Cooper is qualified in horticulture and has more than 20 years' experience in weed management, plantation management and revegetation across a range of ecosystems.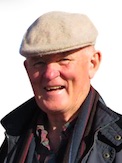 Paul McVerry, Agroforestry Projects Manager (Bio and personal website)
Native Foresters continues to provide a range of forestry services including project planning, site preparation, planting, plantation maintenance through to harvesting and processing operations. Paul McVerry manages the range of native timber plantation services provided by Native Foresters and brings his long and valuable experience in rural industries to this role.